Frontier Landscape is a leader in the landscape services industry.  We have been in business over 30 years and provide grounds maintenance services to over 2500 corporate, commercial, and government customer locations in the Washington DC metro area.  We service clients with multiple locations in Virginia, Maryland and DC.  In addition to grounds maintenance, we provide landscape installation, irrigation/lighting installation, and snow removal.
We are proud to help hundreds of residential clients throughout Northern Virginia make their homes more beautiful with our lawncare, grounds maintenance and landscape installations.  Most of our residential clients have been with us since we began, back in 1986!  We are your one-stop shop for all outdoor landscaping needs, whether you are looking for an annual maintenance plan, a show-stopping seasonal floral display, or a new outdoor living space to enhance the enjoyment of your home.
Photo Gallery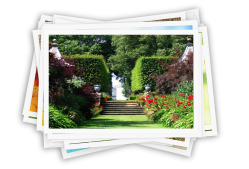 We are so proud of what we do! Check out some of our recent work on Facebook. We continue to update so check back frequently!
View Photos